board certified orthopedic experts 
AVALA Ortho physicians, Dr. Paul van Deventer, Dr. Jason Rudd, and Dr. Roderick Chandler are conservative orthopedic experts treating a wide-ranging group of patients suffering from bone or joint pain. They are board certified orthopedic surgeons. Should a patient require surgery, AVALA Ortho physicians utilize AVALA's state-of-the-art technology to provide the LEAST invasive surgical procedures to the Northshore.
Robotic joint replacements
a completely personalized procedure
AVALA Ortho is proud to offer access to cutting edge technology for partial knee, total knee and total hip replacements.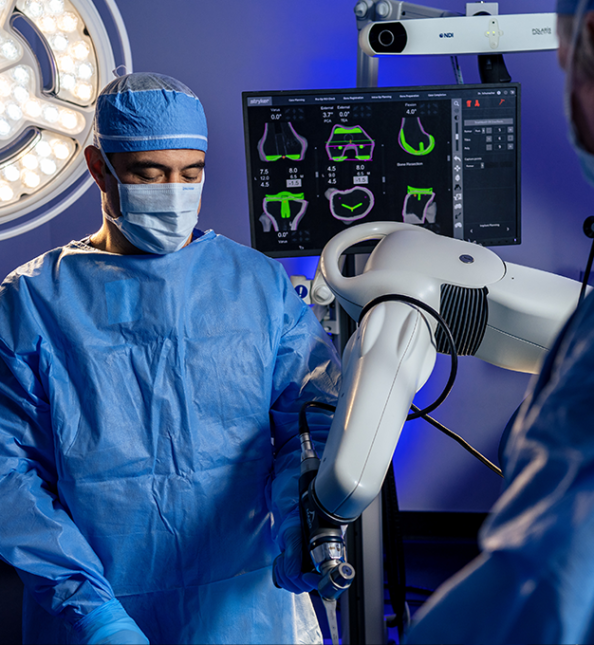 A shorter recovery
AVALA Ortho physicians will always prioritize a conservative treatment plan before discussing surgery. In the case that surgery may be offered, we are committed to offering the LEAST invasive procedures with a limited amount of time in the hospital.
The length of your hospital stay would be determined by the kind of procedure your doctor performs. An average patient may leave the hospital one or two days following their procedure.
ADVANCED ORTHOPEDIC & SPINE CENTER OF EXCELLENCE