The least invasive joint replacement option.
AVALA Ortho is proud to offer the least invasive robotic surgery for hip and knee replacements. AVALA's state-of-the-art Stryker Mako Robots will use a cat scan of the patient to customize the surgeon's approach to performing the procedure.
Robotic Surgery: Am I a candidate?
Every patient is different. A robotic surgery allows our doctors to plan a specific surgery to each patient's unique situation. To speak with one of our robotic surgery specialists about your options, call us at 985-674-1700 or fill out our "Request an Appointment" form below.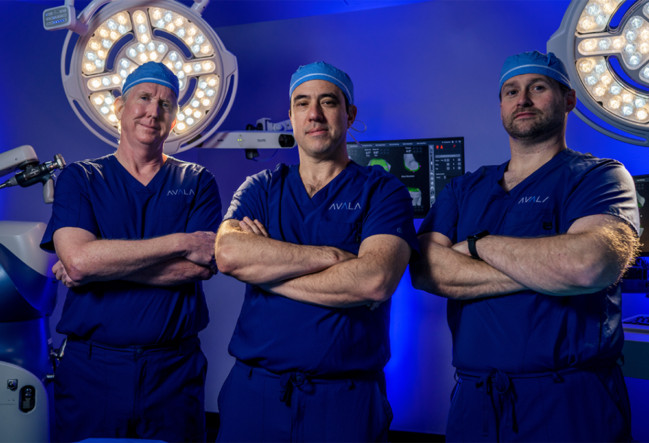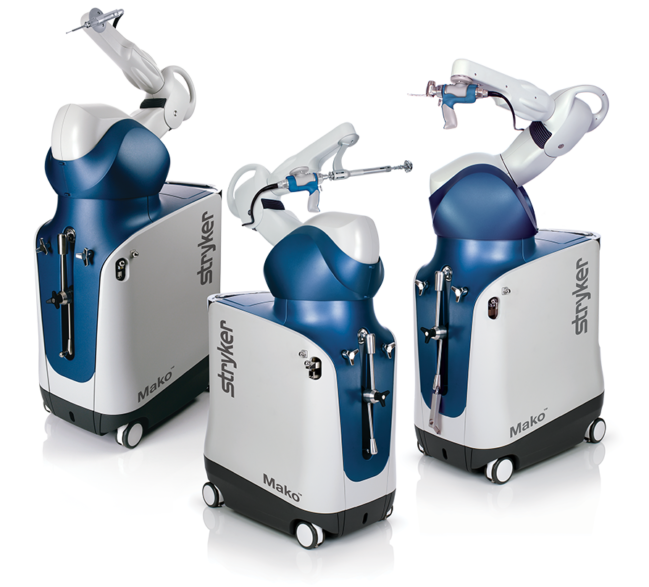 Robotic surgery offers a custom experience
The Mako utilizes a CT scan (cat scan) of the skeleton in order to provide a completely accurate approach to the procedure. The robotic precision of the Mako allows for the implantation to fit and function greater than traditional joint replacement surgeries. AVALA Ortho will also provide patients with their own robotic surgical concierge to help guide you through the surgical process.
Our Robots
AVALA Ortho physicians are trained to perform partial and total knee replacements, and total hip replacements using the Stryker Mako Robotic System. Here is more information on each of these procedures.